When redecorating a home, the bedroom is of primary concern. You want a place that is relaxing, stylish and luxurious, but this can be a challenge to pull off for those of us who aren't used to doing our own interior design, and who don't want to break the bank on expensive furniture and decoration.
This article will provide you with a few tips to help you create the bedroom of your dreams!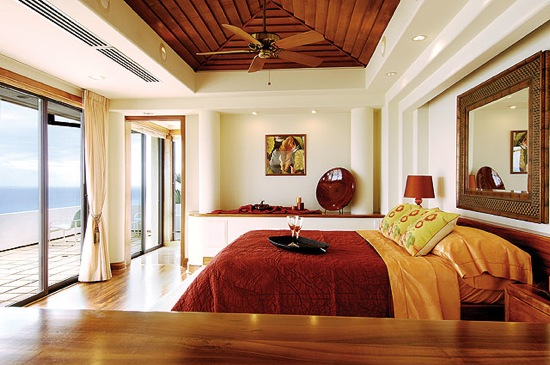 First of all, color is one of the most basic yet most readily forgotten aspects of bedroom décor. A great many people start out with good intentions and go wild with their colour scheme, only to find themselves with bedrooms that look mismatched in the end. It's important to choose a few key colours and stick to them.
A failsafe way to make the room look stylish and co-ordinated is to decorate mainly in neutral colours and pick out two or three "accent" colours for accessories. Colours such as turquoise and coral both contrast nicely with neutrals, and you can pick these out as accents in bedding, cushions and wallpaper to tie the room together.
Pay attention to your windows and blinds. Many people focus on the most obvious part of the bedroom, which is the bed, by choosing one with an intricate frame and adorning it with fancy bedding, and neglect the rest of the room -including the windows, blinds, curtains, and carpets. Paying extra attention to selecting items that match your colour scheme in these areas will help your bedroom look like something you planned out from the start rather than something you built around your bed at the last minute.
CONCLUSION
Before you go shopping, have a look around your house to see if there is anything you already own that you can use in the bedroom. The most interesting and heart-warming accessories will be things that have personal meaning to you, rather than things you just picked up in a shop.
For example, if you have nice cups that are gathering dust in a cupboard, give them new life by bringing them into the bedroom as candle holders. You can take the coloured marbles you collected in your childhood and fill entire glasses with them. Look for memorabilia and random collectibles and create your own style in what should be your own bedroom.